An extensive 10-page interview with artwork selections is now featured in Destig Magazine's Best of 2020.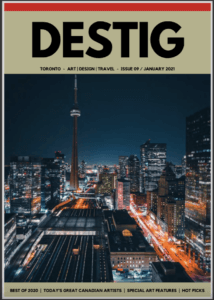 Read the Article Here at Destig Magazine 
S. Brooke Anderson is a Vancouver painter whose oeuvre ranges from landscape to portraiture. Her work is versatile, reflecting nuanced sensitivity, texture and line, interweaving alchemical synergies with unseen worlds. Her work invokes awe and wonder in a world tired of disenchantment. Brooke's work hangs in the Official Residence of the Governor General of Canada, in Ottawa, Ontario.